Do you love a hunky hero?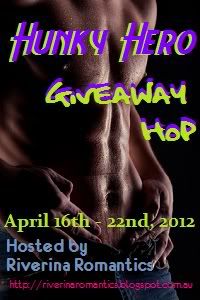 Well then do I have the perfect hero for you!  His name is Jack Gordon and he is the 'Hero' in Liz Crowe's Realtors' Series.  He is oh so scrumptious and you'll both love & hate him.   This is definitely a MUST READ series and what better way to start than participating in the Hunky Hero Giveaway Hop hosted by Riverina Romantics.
I'll be giving away an e-copy of Liz Crowe's Floor Time, book #1 of her Realtors' Series, to one lucky winner.  The giveaway is open from 12:01am Apr. 16 – 11:59pm Apr. 22 and you must enter through the Rafflecopter widget at the bottom of the post (while comments are loved & appreciated, e-mail addresses left in the comment section will not be counted as an entry).
What can you win?
an e-copy of Floor Time
from All Romance E-Books
Who Can Enter?
The giveaway is open to everyone.
How To Enter?
a Rafflecopter giveaway
Here is a list of the other blogs participating
Share the Love...
0
0
0
0
0
Welcome to my stop for Hoppin' the Boxes Today I'll be featuring Christy Hayes - But - There are Over 60 stops - with plenty of excerpts, information and a giveaway!
Welcome to my stop on the 2013 Lovestruck Giveaway Hop hosted by Under the Covers Book Blog! For me the term lovestruck holds special meaning because I have been struck with love for some pretty amazing books this year. Two of those books were written by the fabulous Aleatha Romig – Consequences and Truth. These […]
Welcome to my stop on Skye Warren's Wet and Wild Hop! It's all about hot summer fun and Felice Fox's, The Right Kind of Wrong series, has all of that and more. an e-book (Kindle copy) of all three books in Felice Fox's, The Right Kind of Wrong series. It's Just Sext, Perfect Sext […]